The High School Outreach Program Continues!
---
As we've discussed in past blogs, our goal for Grade 9 school presentations is to educate and empower students by providing them with knowledge and resources that allow them to be able to help themselves and others.
We recently visited two Grade 9 health classes, where our trained nurses led a discussion-style presentation to both engage the students and encourage active participation.
We began with an introductory Kahoot quiz, where students used their phones to connect to the game – and the questions got them curious and inquisitive! After each question, the correct answers were explained and, in fact, many of the students wanted to know more! This activity generated good discussion and greater interest. It was fascinating to see the ripple effect of one student asking a question whose answer was met with many more questions from other students!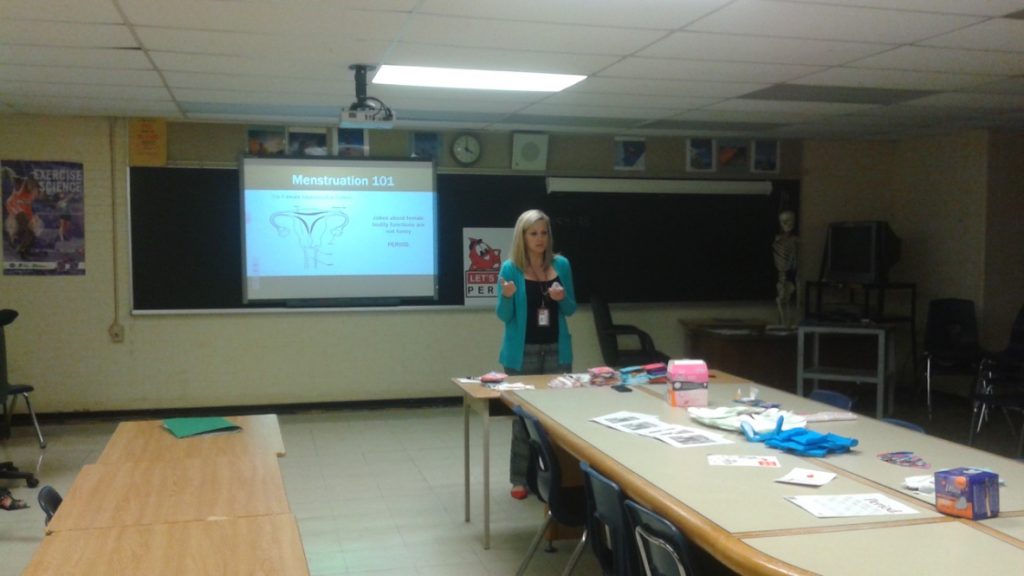 Our nurses were in their zone, answering the students' questions confidently and passionately. The nurses visually demonstrated the difference between a normal and abnormal periods, quantifying this difference by describing the typical number of protection used. With an entire table filled with different types of period protection and other resources, students were invited to explore the options available to them. Not only were the students involved, the teacher was also engaged in asking questions to clarify student misconceptions!
After teaching them a bit about bleeding disorders such as Von Willebrand disease, we shared with them available resources, such as the Let's Talk Period website and the Self-BAT. We even had students checking out our Instagram page!
With such a positive response to these initial health presentations, we hope to reach more students in the future – continuing our mission to educate and empower through knowledge and resources!
To learn more, or to continue the conversation, please get in touch with us by writing to us at the bottom of our website homepage. Join our communities on Facebook and Instagram to get regular information about bleeding disorders and help women in your community be empowered by this knowledge.