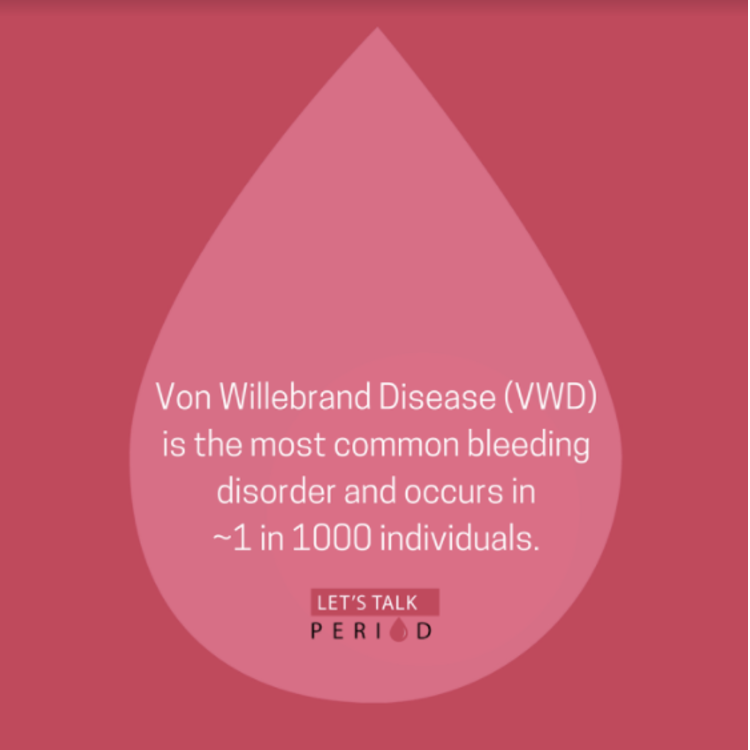 Von Willebrand Disease in the Media
---
Let's Talk Period aims to raise awareness about bleeding disorders, and we often have many discussions amongst our team about how information is disseminated and if people are getting the details they need to know what to look out for in their own bleeding.
Dr. Paula James and her Clinical Research Assistant, Julie Grabel, recently swapped ideas about von Willebrand Disease and its perceptions in the media.
We wanted to publish some of the conversation in order to share some worldwide initiatives working to bring attention to bleeding disorders.
Julie Grabel: How would you describe the way that von Willebrand Disease is presented and discussed in the media?
Dr. Paula James: I think that the media is starting to show an interest in the importance of understanding bleeding disorders. Certainly, the CTV program that I was involved with last year is a great example of that. Chris Bombardier, a man with severe Hemophilia B recently summited Mount Everest – an incredible accomplishment for anyone, let alone someone with a severe bleeding disorder. His journey, and the attention that it received, has been a huge help in creating awareness surrounding the bleeding disorder and has brought attention to Save One Life, an international hemophilia non-profit.
JG: In regards to this recent surge in media attention, do you think that the media is doing a good job in educating its viewers or do you think there is more that can be done?
PJ: There's always more to learn when it comes to bleeding disorders, but I definitely think that media attention is heading in the right direction! There are a lot of social media sites and platforms dedicated to the topic as well, so a lot of the accessible information is actually from the patients' perspectives, which is excellent!
JG: What other initiatives do you think have been successful at raising awareness about bleeding disorders?
PJ: Projects like the World Federation of Hemophilia's World Hemophilia Day and their recent focus on Women with Bleeding Disorders are amazing in terms of their impact. WFH's Light it Up Red is a very cool campaign that was also picked up by the media – Light it Up Red is an initiative that includes more than 40 landmarks around the world, lit up in red for World Hemophilia Day to help bring attention to the women and girls affected by bleeding disorders.

Thanks so much for letting us in on your conversation, Julie and Dr. James!
We're happy to celebrate growing public awareness around bleeding disorders, the strength of personal accounts like that of Chris Bombardier, and the impact of global initiatives, such as Light it Up Red.
To learn more about effective treatments or to continue the conversation, please get in touch with us by writing to us at the bottom of our website homepage. Join our communities on Facebook and Instagram to get regular information about bleeding disorders and help other women be empowered by this knowledge.